Pillow Protector
Is unhealthy skin stopping you from getting closer to your beloved ones?
To have healthier skin, the hygiene of your pillow plays an important role.
Stains of sebum and saliva on the pillow breeds bacteria and mites, those microorganisms could be the cause of blemish and allergic skin! Replacing the pillow case frequently could not help.
NanoFit Pillow Protector is 99% anti-bacterial, spill repellent, stain resistant and anti-mites which blocks secretion from going into the pillow and blocks the microorganism from coming out. Your skin is less likely to be infected!
NanoFit Pillow Protector , the " No In No Out, Two Way Protection" for your skin and your pillow.
Women's / Men's (New Arrival)
For the design to production of other products, such as work clothes, uniforms or promotional shirts, please click here and contact us for more details.
Nano Technology
More Hygienic Better Protection
As healthcare professionals face arduous challenges every day, the suitability and fitness of their workwear is often neglected by many. In the choice of apparel for medical staffers, protection has not been high on the priority list. let alone style and comfort.

medical uniforms are made of fabrics that are created y the innovative Nanotechnology. These breakthrough textiles are stain-resistant, spill-repellent and anti-bacterial. With an array of modern styles to choose from,

medical uniforms – coats, dresses, tunic-with-pants set present a cutting-edge option that caters to the needs of healthcare professionals today.
As medical staffers take care of the well-being of patients, they deserve to be taken care in better, more protective workwear that offers them complete peace of mind.
Nanotechnology from USA

All

 medical uniforms are made with Nanotechnology-applied fabrics. These fabrics have gained certification by Nanotex after passing a series of rigorous standard tests at our Nanotex laboratory. This quality assurance is accredited and each item will be merchandised with a hang tag that showcases our products features and benefits including these three product attributes:
*Antibacterial & repellent finish is still functioning after 50 washes if under proper handling.
Effectiveness of these functions is subject to the maintenance of fabric.
Recycled Polyester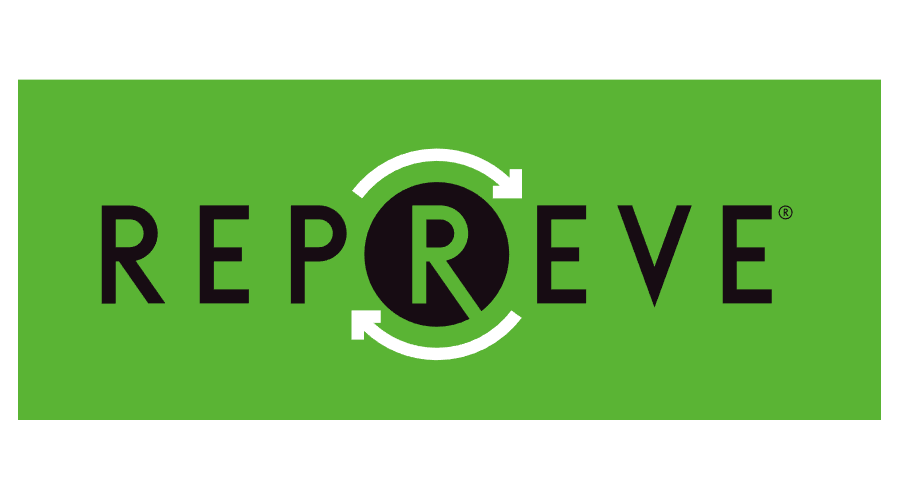 Apart from nanotechnology, we are aware that sustainability is one of the key business responsibilities. To be a responsible corporation, we recommend our clients to use 100% recycled polyester fibres.
REPREVE® is a world's leading brand of recycled fibres. Over 30 billion plastic bottles have been recycled. Just like those traditional virgin fibres, REPREVE®E fibres can be manufactured into different textures. REPREVE® is the only eco-performance fibres with U TRUST® verification to certify recycled content claims. By using the unique FiberPrint®, REPREVE® fibres in the right amount can be verified. This unique feature makes REPREVE® to be trusted & used by many international corporations.
Combining 100% recycled polyester fibres with nano-processing, your uniforms can protect both your staff and the environment.
REPREVE® Unifi, Inc.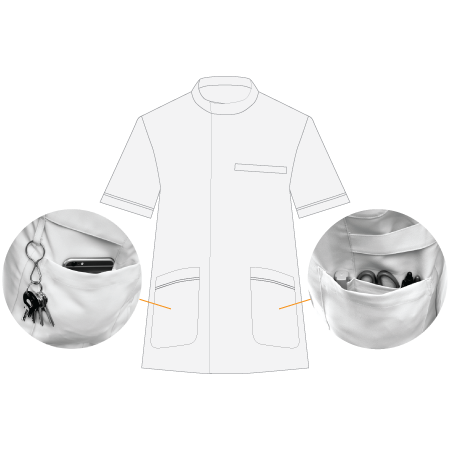 Nanofit is concerned with your needs. Multi-function inner mesh pockets, multi-compartment inner pockets and locker loop help to hold the necessary stationery and equipments in order to help you work effectively and efficiently.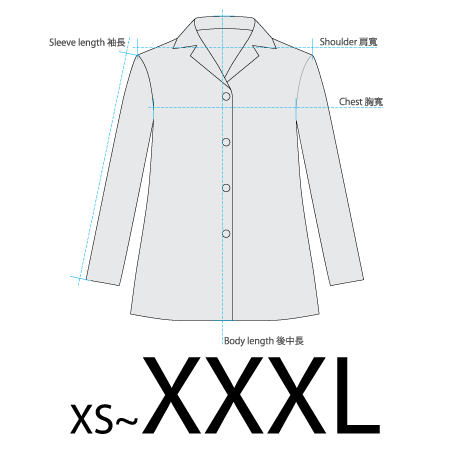 From XS to XXXL, Nanofit® Uniforms fit everyone perfectly. Not only are they form fitting, they are also stretchable – allowing you to move around freely without restrictions. This makes Nanofit® Uniforms most compatible to your work requirements.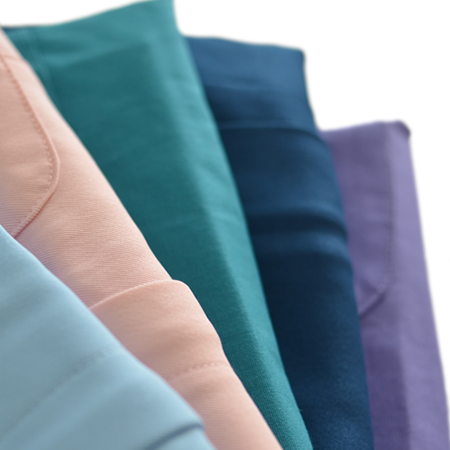 Nanofit® Uniforms provide you with a myriad of colour combinations in order to help present your medical staff as approachable yet professional.
Showcases

 Latest works
Have a touch

 Meet us in the Trade Fairs
nanofit

is again appearred in the Hong Kong International Medical Devices and Supplies Fair. In this year, we had launched a new nanotex function, new styles and new color to our existing series.
nanofit
Fair Dates: 16-19 June 2016
Venue: Taipei World Trade Center
nanofit
Fair Dates: 3-5 May 2016
Venue: Hong Kong Convention and Exhibition Centre
Fit for you. Fit for Pro.